Our Services
Your Security Is Our Priority
our services
We Are A Full Service Locksmith Company
Terry Able Safes and Locks provides expert, fast, reliable and affordable locksmith services throughout London and the surrounding area. Our team of highly qualified locksmiths have years of experience, ensuring that you receive the best possible quality of workmanship and service.
Our vans are fully stocked with the latest ranges of locks and security products. We aim to have all issues resolved on our first visit. We pride ourselves on our ability to offer the best possible service to our customers alongside the best prices available today. You will be greeted by a friendly professional locksmith.
No hard sales, just informative information with excellent customer service. Because our customers deal directly with our friendly expert locksmith team you will know that you are getting the very best advice and service.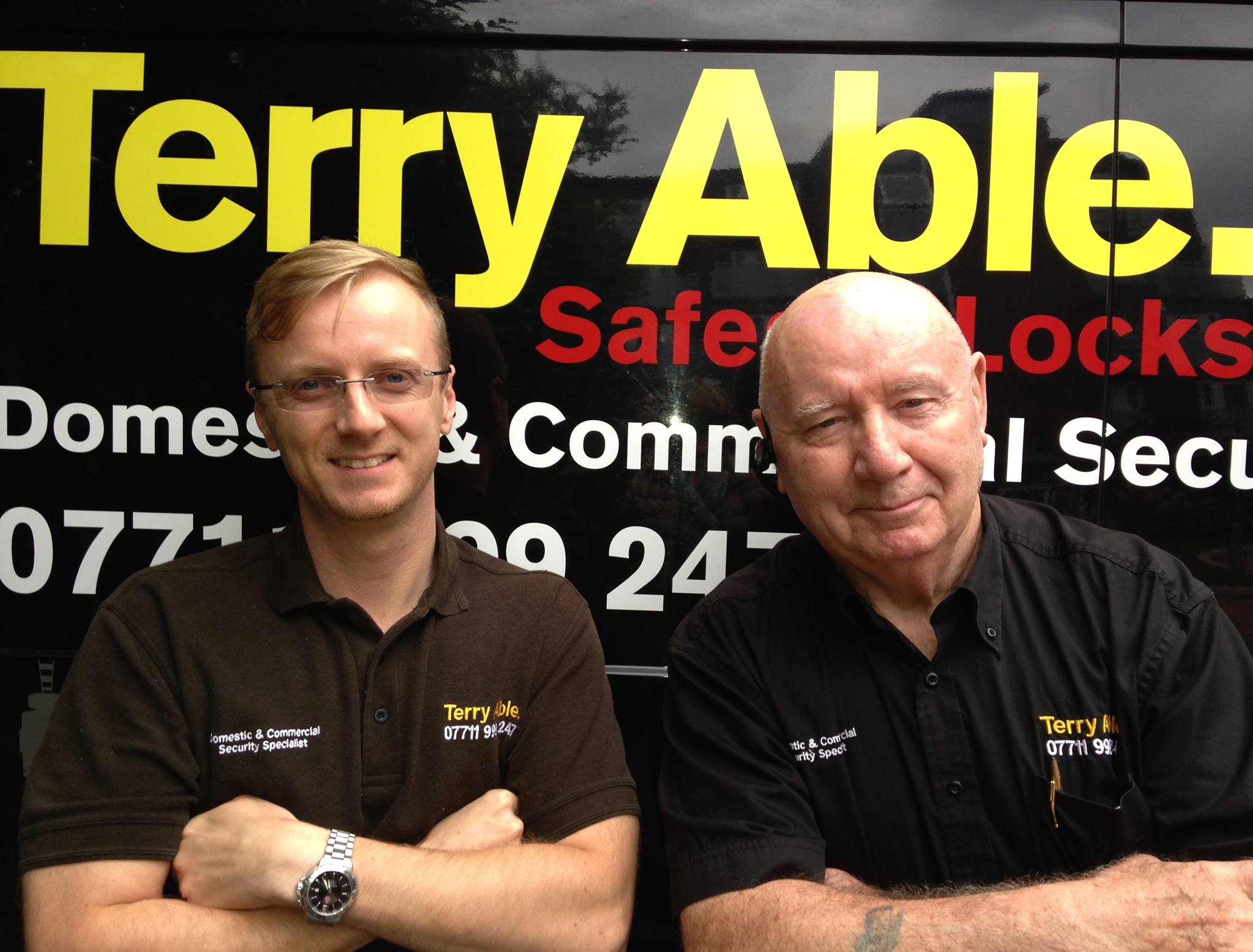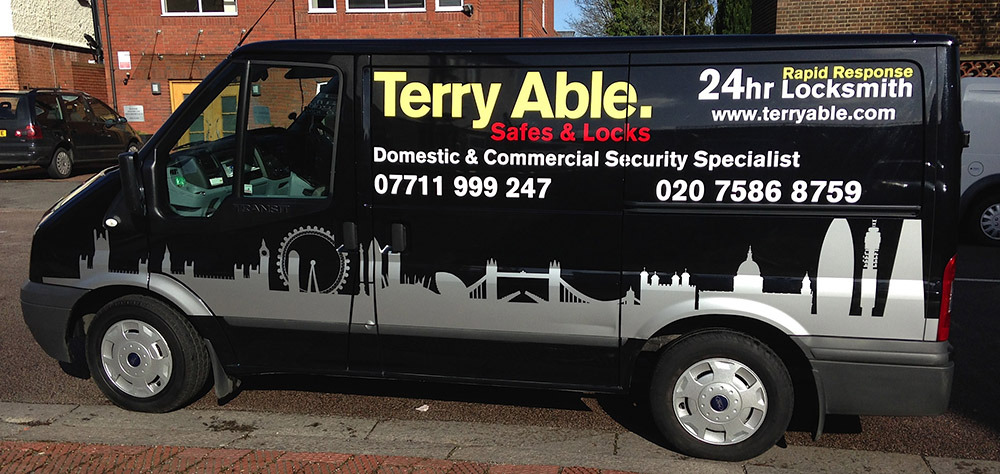 Residential Locksmith Services
We deal with it every day and we know there's not much worse than locking yourself out or even in for that matter, it's a pain to say the least if you lose your keys it causes stress and anxiety. We know when you are in this position you want to get it resolved as fast as possible.
You may not be locked out, you may just be thinking about upgrading your home security, and for something so important it is without doubt you need a trusted partner.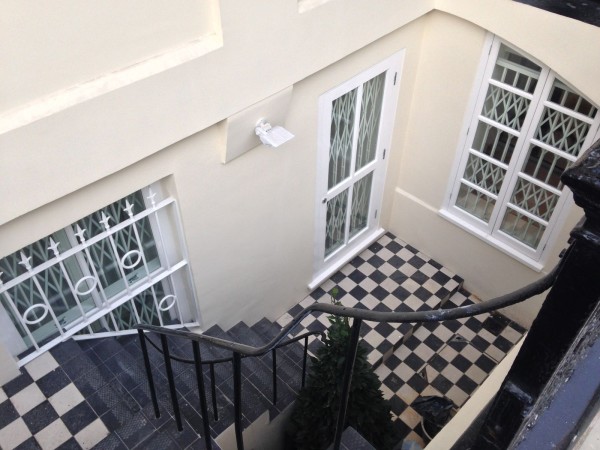 Commercial Locksmith Services
Our specialist locksmith services provide high quality protection for you and your commercial property at all times. No matter where you are located within the lLondon areas, you can rest assured that you will receive a specialist service that meets all of your business requirements.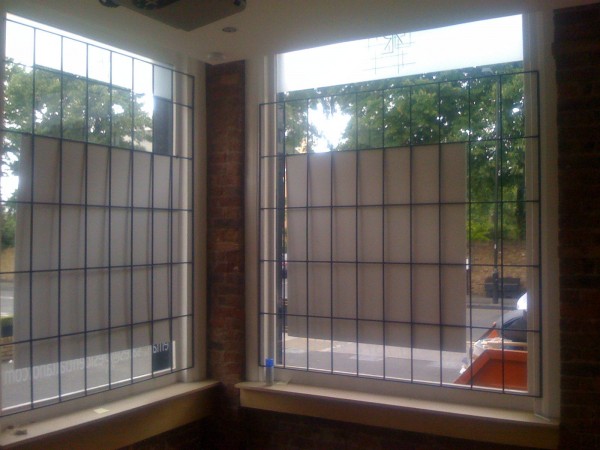 Free estimates, no callout fee.
MORE INFO
No obligation quotes given for security improvements and insurance rated BS3621 lock installations.
24hr emergency locksmith.
MORE INFO
Emergency rapid response services provided for our customers, we aim to be with you within 1 hour of your call for help.
Domestic and commercial safe opening, supply and installation services.
MORE INFO
Safes of all sizes and weights covered, from small hotel safes, to vaults for casinos.
Lock repair and maintenance.
MORE INFO
Maintenance schemes introduced and provided for all new lock and auto door closer installations supplied by Terry Able.
Door supply and fitting services.
MORE INFO
Brand new doors made to measure, internal and external frames and doors supplied for home improvements and to add true value to your property.
Bespoke door paint/varnishing.
MORE INFO
We can supply our doors with bespoke designs to the highest specifications, from multiple door sanding, spray painting and restoration work undertaken, to the highest possible shine on a high gloss varnish or painted door for the ultimate in finishes.
Grills and gates supplied and fitted.
MORE INFO
Static grills, security bars, gates fitted and painted in made to order powder coat finishes. Collapsable grills and bar gates for all window and door sizes.
Secondary security solutions for windows and doors.
MORE INFO
In addition to any existing BS3621 locking products already on your doors/windows we have extra products available to continue strengthening and protecting your door, it's frame and your locks to give an added feeling of safety whilst also providing a beautiful finish to the works undertaken.
Architectural ironmongery.
MORE INFO
Internal and external doors alike have locks and latches that need suitable products to work together. For wood, metal and UPVC doors, handles in all chrome, satin and brass finishes are supplied and can be fitted through us at Terry Able.
MORE INFO
We can cut and test nearly every kind of key available to the UK market on site. We hasten to add that we prefer to cut copies from original keys, as we find many existing copies are worn and will usually not work 100 percent.
Burglary prevention, repair and boarding services.
MORE INFO
The aim of adding security to your home is to provide a clear deterrent for the accomplished and opportunist thief alike. With dummy CCTV cameras, or actual CCTV system installations providing the property owner added satisfaction of knowing this will put most burglars off. If, however the thieves carries on with they're dastardly deed we at Terry Able can help in the aftermath by providing a boarding and repair service to get doors and locks working for the mean time, with an approximate estimate for the complete repair work (new door/frame/locks to BS3621) to the property given to you until the insurance providers can attend themselves.
Master key suiting / restricted Evva key systems.
MORE INFO
Reliable technology within London's environment is what we are after. Robust design working in harsh British weather is what our clients need. Terry Able supply's it's own unique security key technology, incorporating a strong nickel silver key with a large cross section, making it wear-resistant and longer-lasting. The reliable technology of the EPS cylinder offers long lasting protection against illegal opening methods, hardened steel elements are standard for protection against drilling of the cylinder. Combined with anti-pick protection and enhanced drilling protection the cylinder is pinned with carbide metal pins and also offers resistance to plug and cylinder pulling techniques. Our Evva key systems offer the end user choices at different prices for the grade/level of security they want provided.
MORE INFO
Simple glazing repair can be undertaken on all doors, including the 6mm standard security glass needed to conform to insurance specifications on external panelled and glazed doors.
MORE INFO
With our employees all capable craftsmen and experienced door hangers and fitters we also offer simple carpentry services that can be provided through Terry Able, from frame repairs and finishing techniques for wood to boxing, skirting and simple property maintenance ideas, ask for any quotations if required.
MORE INFO
All the basics needed to be able to start or finish DIY projects, putting up shelves and building cabinets to the finishing touches of priming, filling, undercoating, painting, sealant and repair work, we are ready to discus your options available if you need our professional help.
Burglary Prevention
Homes with no security measures in place are five times more likely to be burgled than those with simple security measures. Good window locks and strong deadlocks can make a big difference.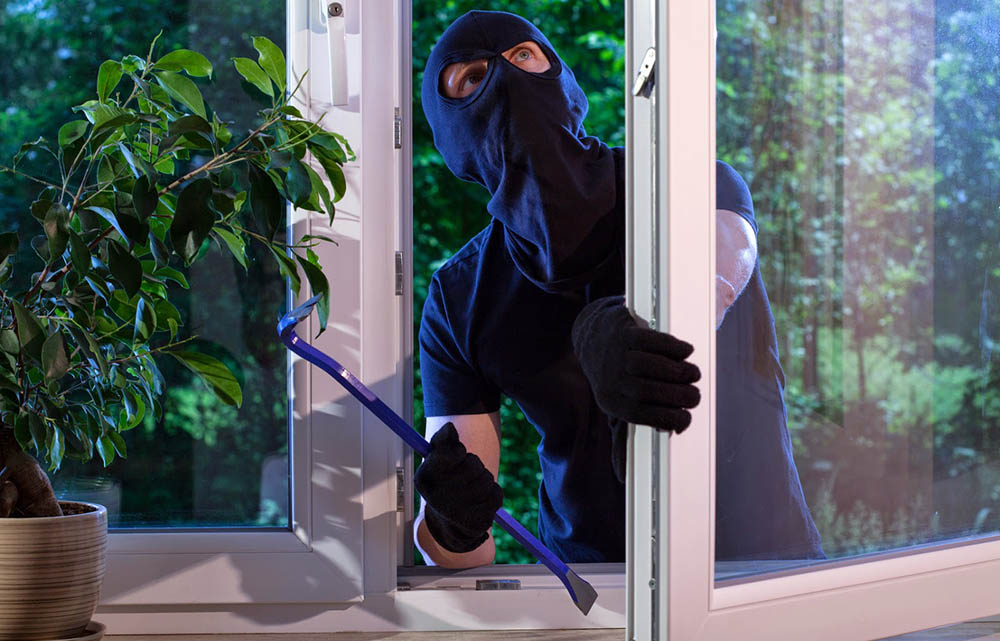 What opportunities do Burglars look for?
High front boundary
Paved driveway and path
Low side and rear boundaries
No intruder alarm
Recessed, insecure side gate
No security lights
Wheelie bin in front of side gate
Insecure garage doors and windows
Valuables not protected and on view
Taking just a few steps can make a big difference in keeping your home safe from burglary. Here are a few tips:
MORE INFO
Lock your doors and windows every time you leave the house, even when you're just out in the garden, remembering to double-lock UPVC doors (lift handle and turn key)
MORE INFO
Hide all keys, including car keys, out of sight and away from the letterbox (remember a device could be used to hook keys through the letterbox)
MORE INFO
Install a visual burglar alarm (as part of a suite of prevention measures – a burglar alarm on its own will not prevent entry to your home)
MORE INFO
Installing good outside lighting can make all the difference. It alerts both yourselves and your neighbours.
MORE INFO
Get a trusted neighbour to keep an eye on your property
MORE INFO
Get a trusted neighbour to keep an eye on your property
MORE INFO
Leave radios or lights in your house on a timer to make the property appear occupied
MORE INFO
Make sure the fences around your garden are in good condition
MORE INFO
Secure bikes at home by locking them to an immoveable object inside a locked shed or garage
MORE INFO
Keep ladders and tools stored away; don't leave them outside where they could be used to break into your home
MORE INFO
Ensure side gates are locked to prevent access to the rear of the property
MORE INFO
Improve natural surveillance at the front of your property i.e. trim high hedges
MORE INFO
Store any high value items (i.e. jewellery, passports) in a properly secured safe or bank vault.
Available 'round the Clock
If you've lost your keys, need to change your locks, or need help with door access, require help to repair damage following a break-in. We are here to help, one of our expert engineers can be with you, no matter what time.
Satisfaction Guaranteed
If you need locks replaced at your home or office either because of security concerns or due to lost keys, we can advise you on the best hardware to install, and we'll get the job done with speed and professionalism.
Free Consultations
Our aim is to work with you to find the right solution. That's why we offer a free consultation. We listened to your needs and advise on the right/new locking solutions, designed to meet your protection and security needs.
Home, Commercial, Advice, You Name It, We'll Be there.
Serving Your Local Area
Head Office
4 Servas Court
63 Station Road
New Barnet
EN5 1PR
Call Us
24 Hour Emergency Hotlines:
+44 (0)7711 999 247
+44 (0)20 7586 8759
Send us a message
We love to receive emails! Just fill in the form with your details and requests / enquiries and we will get back to you as soon as possible. You can find our 24/7 phone number on the left or on the top of the website If you prefer to speak with us.